Displaying 1-5 of 5 Bed Linen Collections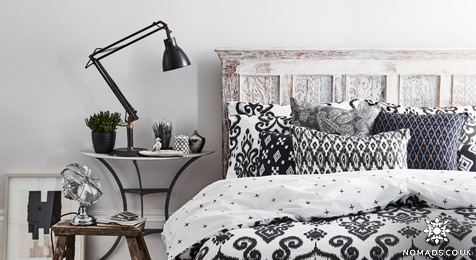 A Bold Ikat Designed Percale Duvet cover & Pillow case set by Nomads,in a "Panthera" style of Black on White,reversible with Nordic Cross pattern on rear. Pillowcases are now included.
From: £60.00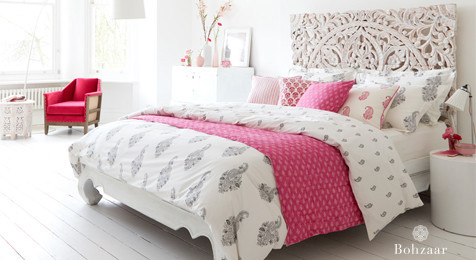 Classic Bohemian themed Percale Duvet cover, with a large flower motif (Sundara) with reversible smaller motif design on rear. Pillowcase set now included.
From: £60.00 £45.00
Classic Byzantium themed Gold & Plum jacquard duvet cover, with a repeat pattern on front side, and alternative pattern on rear.
From: £95.00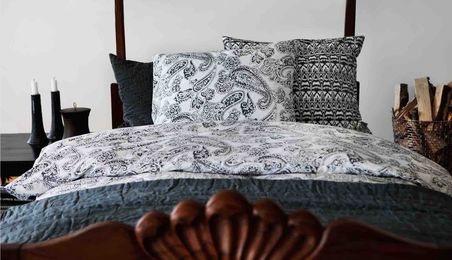 Old Paisley duvet set by Chhatwal & Jonsson. Includes two Pillowcases.
From: £120.00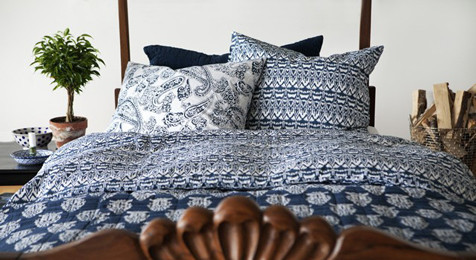 Ikat Urban Blue Duvet set from Chhatwall & Jonsson, in an organic cotton.Includes two Pillowcases.
From: £120.00